Gerbing Heated Jacket Liner
$249.99
Gerbing Heated Jacket Liner
Victory Only Motorcycle is your number one source for Gerbing Heated Clothing Line and Gear. Battery Powered and warm.
Stay warm while riding. Our world renown, award winning, coreheat12 motorcycle jacket liner uses microwire heating pads with thermostats for even heat performance and safety.
Our liners are designed to fit close to the body and easily under your outerwear so you can roll in your favorite riding gear, longer and in more conditions than ever before.
World renown motorcycle jacket liner that fits close to the body and easily under your outer garments.
Heated Motorcycle Jacket Liner
Heating pads on the chest, back, collar, and sleeves
Improved ribbing at waist and cuffs
YKK Zippers
Thermal resistors installed on each individual heading pad act as a solenoid to eliminate hot spots and overheating
Includes battery harness
SKU: JKLN
Max Heat: 135 F @ 77W
Power: 12V DC 6.4 Amp
Build: Jacket liner that fits close to the body snugly under outer garments
Materials: Minirip shell, taffeta lining
MADE IN THE USA
Gerbing Core Heat 12 Power System: The Core Heat 12 thermovelocity system is powered by a simple connection to your vehicle's DC power system.
Core Heat 12 technology connects to your motorcycle, snowmobile, ATV, boat or even airplane to keep you warm at the temperature of speed.
Gerbing Microwire Heating: The Microwire system is the most durable and efficient thermo-technology platform ever developed.
Products incorporating Microwire technology utilizes patented micro-sized stainless steel fibers intertwined and encased in a proprietary waterproof coating. Gerbing Microwire technology will provide even heating for ultimate comfort.
Gerbing 12V Products Include: Includes battery harness and fuses, essentially everything you need to power your Gerbing Core Heat 12 product. We recommend a Gerbing Temperature Controller for maximum comfort.
How to measure for Gerbing Jackets and Vests properly:
The measuring process is very important and will help make sure you order the correct size.  The tape measure should fit snugly against the body. Remember, any Gerbing liner is meant to be worn under outerwear clothing.
Chest – Measure around the fullest area of the chest, holding tape firm and level. Hold arms out, place tape, drop arms and record measurement.
Waist – Measure loosely at your natural waistline, typically above your beltline and closer to your bellybutton.
Hips – Measure around the fullest part of seat while standing and while sitting. Record the higher number.
Outseam – Measure from the top of the waistband to the bottom of the ankle, remember pants and pant liners will lose some length when in the sitting or riding position.
Sleeve Length – Measure from the top of the shoulder bone to the bottom of the wrist bone. Measure both arms as one arm may be longer than the other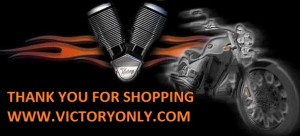 Gerbing Heated 12 Volt Motorcycle jackets. liners pants, vest, glove warranty:
When you purchase a Gerbing product within the United States, the heating elements (Microwire TM) are warrantied for life. Electrical plugs, Connectors, and any solder joints, as well as all materials and craftsmanship are covered by a one year warranty from date of purchase. Batteries and Chargers have a 90 day warranty from date of purchase. Normal wear and tear, and or customer negligence is not covered under the Gerbing LLC warranty. All warranties are non-transferable and apply solely to the original purchaser. Proof of purchase must be provided if any warranty claim is to be honored. Shipping costs for all warranty claims are the responsibility of the customer. Gerbing products are designed to be powered and controlled by using only Gerbing accessories and controllers. Using other manufacturers' accessories and controllers with your Gerbing product will void the warranty. Please call (800) 646-5916 for a Return Authorization. Any products shipped into us without a Return Authorization might result in delays or potential loss of that returned item.
Related Products