MAGIC STROBES™ BRAKE LIGHT FLASHER
$55.95
MAGIC STROBES™ BRAKE LIGHT FLASHER
Flasher module with 10 user selectable flash/strobe patterns for brake light.
Works with LEDs or incandescent bulbs.
Just cut the brake line wire and install the Magic Brake Light Flasher with the enclosed Posi-Taps.
10 USER SELECTABLE FLASH/STROBE PATTERNS
OVER CURRENT PROTECTION
THERMAL PROTECTION
BUILT IN SHORT CIRCUIT PROTECTION
REVERSE WIRING PROTECTION
84 WATTS MAX POWER RATING, 12VDC
WORKS WITH LEDS & INCANDESCENT BULBS
SEALED, WEATHER TIGHT CASE
COMPACT SIZE: 4.2″ X 1.4″ X 0.6″
5 YEAR WARRANTY
SOLD EACH
FITMENT
Compatible with 12VDC Motorcycles  
Note 2005 – 2008 Victory Motorcycles use a lower voltage system so will not fit those model years.
Fits Victory Motorcycles Vegas, Victory Motorcycles Hammer, Victory Motorcycles Jackpot, Victory Motorcycles Kingpin, Victory Motorcycles Boardwalk, Victory Motorcycles Highball, Victory Motorcycles Gunner
10-user selectable flash/strobe patterns
Over-current/thermal/short circuit/reverse wiring protection
84W, 12V system
Sealed weather-tight case
Measure 2.25″ L x 1.25″ W x .5″ H
USER FUNCTIONS
Pattern 0: Four Flashes then Solid  (Incandescent or LED)
Pattern 1: Four Flashes, Solid for 3 Seconds, Repeat (Incandescent or LED)
Pattern 2: Seven Flashes then Solid (Incandescent or LED)
Pattern 3: Seven Flashes, Solid for 3 Seconds, Repeat (Incandescent or LED)
Pattern 4: Quad Strobe, then Solid for 1 Second then Quad Strobe (LED Only)
Pattern 5: Quad Strobe, Solid for 1 Second, then Quad Strobe, Solid for 3 Seconds, Repeat (LED Only)
Pattern 6: Custom LED Blaster X Cycle for 3 seconds, then Solid (LED Only)
Pattern 7: Custom LED Blaster X Cycle, Repeat (LED Only)
Pattern 8: Max Strobe 4 Seconds, Solid (LED Only)
Pattern 9: Constant Max Strobe Pattern (LED Only)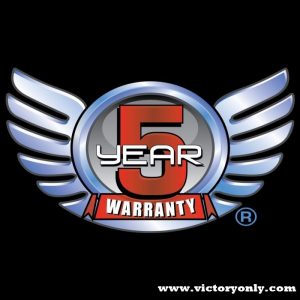 Installation Instructions Flasher Module
MAGIC STROBES™ BRAKE LIGHT FLASHER
Related Products