Description
ACCESS SWITCH BLOCK – 1″ BARS FOR DRIVING LIGHTS / ACCESSORIES
This Cruiser Accessory Switch Housing is constructed of cast aluminum and finished in a high luster chrome.
The two push button switches have red LED's indicating when your accessories are on.
This Switch Block can be mounted to 1" handlebars on either left or right side.
DUAL ACCESSORY SWITCH, 2 Switched Functions w/ LED, Indicator – For 1″ Cruiser Bars
2 Switched functions
lighted with led on switch buttons
VICTORY BARS ARE 1 INCH BUT IF YOU CHANGE TO AFTERMARKET VERIFY YOUR SIZE.
Instructions for Mounting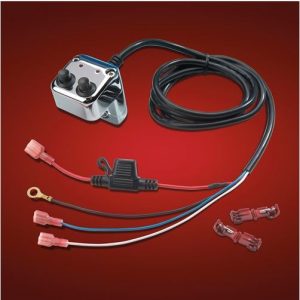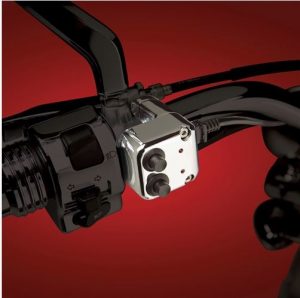 ACCESS SWITCH BLOCK – 1″ BARS FOR DRIVING LIGHTS  / ACCESSORIES