Description
CAM SIDE COVER BOLT KIT Blue
Features
•Knurled chrome allen bolts
•Simply remove 1 bolt at a time and replace with a chrome bolt.
•Available in powder coated black for a blacked out look
•Fits all 100 & 106 CUI Feedom Motors
Kit consist of 6 of the correct length and grade triple chrome plated bolts, black, red, orange or Blue Bolts to replace the ugly cam cover bolts on you Victory freedom engine.
Bolts also have a light coat of loctite incorporated onto the threads to ensure you of a tight vibration free fit.
A very easy installation to dress up the motor!
CAM SIDE COVER BOLT KIT Blue pictured installed on a 2009 Victory Vegas Motorcycle below: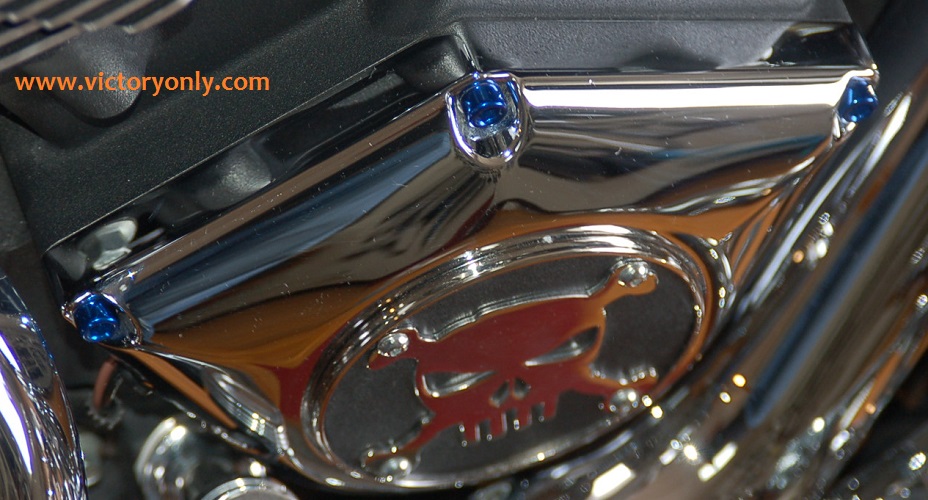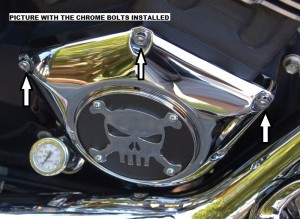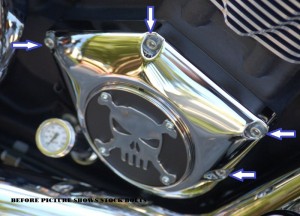 Fits: Victory Vegas, Victory 8Ball, Victory 8 Ball, Victory 8-Ball, Victory Jackpot, Victory Hammer, Victory Kingpin, Victory Cross Country, Victory Vision, Victory V92C, Victory Classic, Victory V92SC, Victory Sport Cruiser, Victory V92TC, Victory Touring Cruiser, Victory Judge, Victory High Ball, Victory Hard Ball, Victory Cross Roads, Victory Boardwalk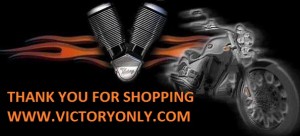 Victory Only Motorcycle carries the largest stock of performance mods, upgrades, custom equipment gear & apparel, OEM replacement and aftermarket parts & accessories for Victory Motorcycles with international worldwide shipping to Canada, Uk, CZ, GB, Australia and anywhere a Vicory Motorcycle rider wants to do it yourself customizing of a show quality bike.
CAM SIDE COVER BOLT KIT Blue