Description
Easy Clutch Cover Black Finned Contrast Cut
VICTORY MOTORCYCLE EASY E-Z SOFT PULL ASSIST CLUTCH ARM LEVER
WILL FIT VICTORY HAMMER, VICTORY VEGAS, VICTORY KINGPIN, VICTORY 8BALL, VICTORY 8 BALL, VICTORY CROSS COUNTRY, VICTORY CROSS ROADS, VICTORY V92C, VICTORY TOURING CRUISER, VICTORY GUNNER, VICTORY JUDGE, VICTORY HIGHBALL VICTORY MOTORCYCLES ALL MODELS.
THIS IS THE TIME TESTED FIRST EASY PULL CLUTCH ARM FOR SMOOTH PULL
THE NEWEST REDESIGN FOR THE VICTORY MOTORCYCLE RIDER.
THE EASY ASSIST CLUTCH ARE MAKES THE CLUTCH ARM PULL SMOOTH AND REDUCES THE DRAG BY OVER 30%.
WE HAVE BEEN OFFERING THESE CLUTCH ARMS FOR OVER 10 YEARS AND THIS IS NOT A KNOCK OF COPY ITS THE ORIGINAL! OUR ARM PERFORMS THE BEST OF ALL THE CLUTCHES. NO CREEPING!! NO ISSUES!!
INSTALLS EASY ON ALL VICTORY MOTORCYCLES 1999-2014 except Vision Octane or hydraulic clutch models

EASY ASSIST CLUTCH CLUTCH ARM PULL AND COVER TO CLEAN UP THAT UGLY STOCK CLUTCH ARM.
MAKES THE CLUTCH LEVER EASIER TO PULL. MAKES A REAL DIFFERENCE!!
E-Z Assist Clutch, reduces clutch pull drastically
A must for riders with small hands or arthritis and make the long day of riding easier.
WILL NOT WORK WITH HYDRAULIC CLUTCH ON SOME VISION OR CROSS BIKES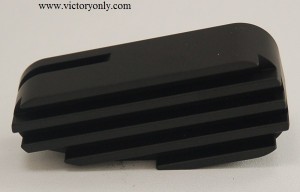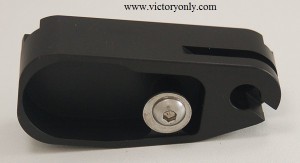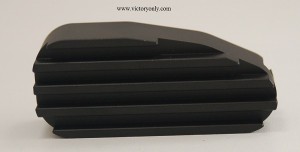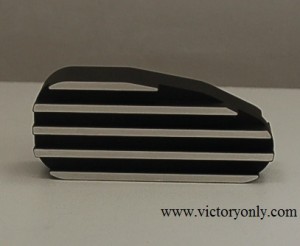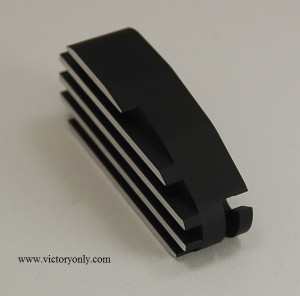 Tired of that stiff factory clutch pull?
Smooth Shift easy clutch arm will reduce clutch pull effort by 1/3 or more for an instant and dramatic difference for any Victory rider! This clutch shift arm is perfect for riders with hand problems or riding in stop and go traffic.
Smooth Shift arms are machined from high strength, 6061-T6 aircraft grade billet aluminum and are easy to install for the average Victory rider.
Smooth Shift easy pull clutch arms are black anodized in a durable gloss black finish or triple chromed to perfectly compliment your Victory® Motorcycle. We designed the first easy pull clutch arm for Victory Motorcycles over 10 years ago.
Don't be tricked into buying a cheap knock off for a motorcycle that is a big investment.
Buy the original easy clutch arm from Victory Only or one of our dealers.
Ask for the Victory Only brand and don't be fooled by an imitation who hasn't seen the mistakes over the years that is just a knock off product.
Call 865-264-4425 with any question.
Victory does not have a mechanical clutch adjustment on bikes with Hydraulic Clutch Systems.  The E-Z Clutch will fit but we do
not recommend using the kit on Hydraulic systems.   To use the easy clutch system on bikes with a Hydraulic Clutch
and make shifting much easier, we do recommend changing from a hydraulic to a manual cable system.  The E-Z Clutch will work
great with the cable clutch systems. Please call with any issues. 865-264-4425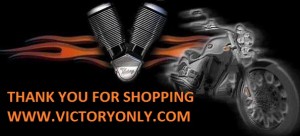 How to install Easy EZ Cutch
I. Remove right side plastic cover to reveal Clutch Cable Adjuster
1. Pull on each corner of the plastic triangle (rubber grommets hold it in place)
2. Be careful not to scratch the plastic if you have rear passenger foot pegs installed
II. Loosen the Clutch Cable
1. Use a 1/2" box wrench on the lower lock nut
2. Use a 9/16" box wrench on the long adjustment nut
3. After you have separated the lock nut from the adjustment nut, turn the adjustment "clockwise" till the
Clutch Cable is very loose
III. Install the EZ-Clutch
1. On the left side of the bike, repeat step "I" to remove the plastic cover just behind the Clutch
mechanism (this will for more room to work)
2. The instructions that come with the EZ-Clutch say to use soft pliers or pliers with a rag to rotate the
stock mechanism "clockwise"; do this and the stock cable with the cylinder end will easily be removed
from the mechanism
3. Install the EZ-Clutch over the stock mechanism
a. Like the instructions say; Use Blue Locktite on the screw that secures the EZ Clutch to the
mechanism (washer goes on the outside against the screw)
4. Using your hand, rotate the EZ Clutch clockwise so you can insert the stock clutch cable end into the
new mechanism
5. NOTE: I had to loosen my cable slightly more and rotate the EZ Clutch quite a bit in order to get the
cylinder to fit inside the new mechanism.
6. BE CAREFUL not to kink or bend the clutch cable!
IV. Adjust the Clutch Cable – This section is critical to proper Clutch operation
1. Turn the Clutch Cable long adjustment nut clockwise
i. It will not turn as much as it did for loosening since you lengthened the pull by changing the
angle of the cable
2. Check the Clutch lever play (see manual)
i. Clutch free-play should be .5-1.5mm per the manual
3. Go back and forth with adjusting and lever actuating to find the proper free-play
4. A trick from the Victory mechanic who showed me how to confirm free-play
i. On the Clutch lever, the black Clutch cable that goes into the lever mechanism is seated in the
handle (round cable into round housing)
ii. Pull this cable in/out of the lever (it will move slightly if there is free play)
iii. This "seats" the Clutch cable in case it was moved while loosening/tightening
5. Perform the 3 types of adjustments until you achieve the correct free-play
6. Start the motorcycle and check for Clutch engagement
i. The tension on the cable after rocking forward in 1st gear may change the free-play in the Clutch
lever
ii. I needed to make further adjustments to my Clutch cable to achieve the proper free-play after
doing this a few times
7. When you are satisfied that the free-play in the Clutch lever is per the manual specifications, tighten the
9/16" lock nut to the long 1/2" adjustment nut
8. Go for a short ride and double check the Clutch cable free-play again (reassurance it is adjusted
properly)
9. NOTE: You will notice that the angle of the cable coming out of the tube going towards the EZ-Clutch
mechanism changed
V. Cleanup
1. Once satisfied with the adjustments, wipe down the chrome to make it sparkle
2. Reinstall both side covers
VI. Observations/Review
1. Instantly I noticed that the amount of force needed to use the Clutch was about 1/2-2/3 lighter!
i. I also noticed that the Clutch lever started to engage significantly closer to the handle
ii. Stock Clutch engagement started about 1 1/2" away from the handle
iii. EZ-Clutch engagement starts about 1/2" away from the handle and has a longer engagement
throw
2. Since the force needed to use the Clutch is less, feathering the Clutch was much easier and smoother
3. The EZ-Clutch accessory looks much better in my opinion compared to the stock mechanism
Easy Clutch Cover Black Finned Contrast Cut