Description
FRONT BRAKE ROTOR FLOATING
VICTORY MOTORCYCLE FRONT BRAKE DISC
Two-piece high-quality billet aluminum rotors are wrapped with a stainless steel band
CNC machined and quality tested to ensure a superior product
Provides improved feel and stronger braking
Rotors match AND WORK RC Components wheels (NOT OEM WHEELS)
Made in the U.S.A.
COLOR Chrome
DIAMETER 11.8″
FINISH Chrome
MADE IN THE U.S.A. Yes
MATERIAL Aluminum,Stainless Steel
PACKAGING Each
POSITION Front,Left Right
ROTOR CARRIER Chrome
SHAPE Round
SPECIFIC APPLICATION Yes
STYLE Floating, Majestic
TYPE Brake Rotor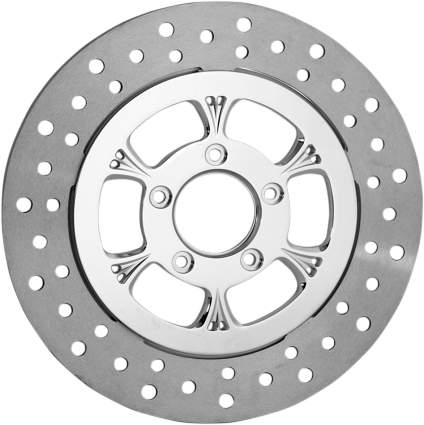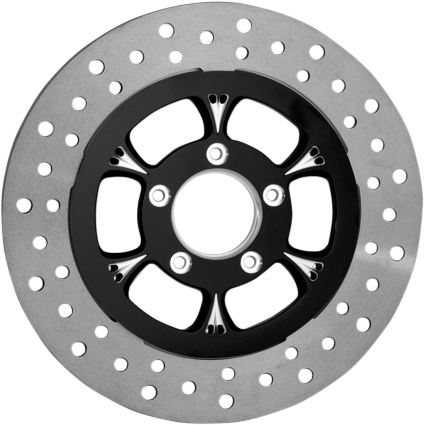 Custom Victory Motorcycle Products
We know you want your Victory motorcycle to look it's best. That is why for over 16 years, we have been developing some of the hottest custom aftermarket parts and accessories for Victory bikes on the market. From our custom forged wheels to matching brake rotors and belt pulleys, these parts are sure to send your bike over the top!
FRONT BRAKE ROTOR FLOATING