Description
Zoomies 2005 – 2007 Hammer Jackpot Pipes
*****Built to order. Ships in approximately 3 months.
Hacker Custom Exhaust introduces our new Victory Zoomies, These are custom pipes that really enhance the style of the Victory motorcycle. Fits 2005 thru 2011 Hammer and 06 thru 2011 Jackpot. Hacker Custom Exhaust Zoomies are triple stepped high performance exhaust system, these are designed to give the most performance out the the Victory engine. Victory brand performance exhaust add maybe 5-6 horsepower, Zoomies will add 14 horsepower!!! Our Zoomies require the use of our AMS fuel module for proper fuel. Purchase our pipes and our (AMS) EFi module and save $120.00 off the purchase price with this package deal. Zoomies Available Chrome.
Fits: Victory Hammer, Victory Jackpot
Victory Only Motorcycles carries the largest stock of custom and aftermarket parts & accessories for Hammer Jackpot Highball Judge Vegas Kingpin 8 Ball.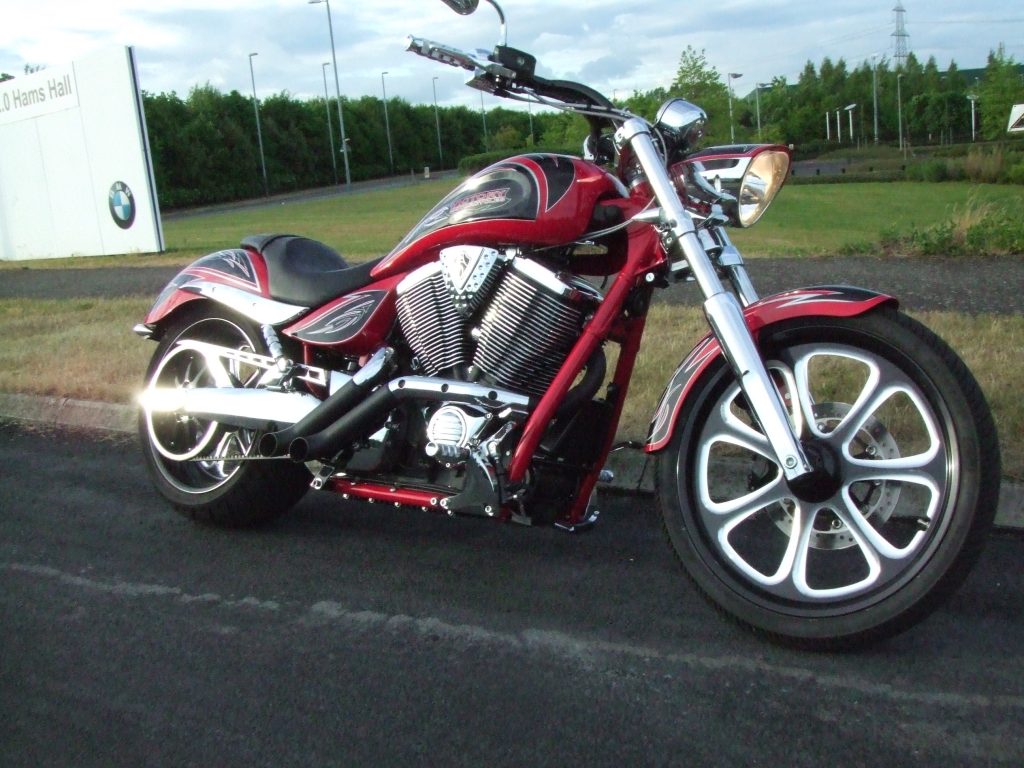 Fits: Victory
Zoomies 2005 – 2007 Hammer Jackpot Pipes