Description
12V Thermogauge Bluetooth Adapter Gyde by Gerbing
Victory Only Motorcycle is your number one source for Gerbing Heated Clothing Line and Gear.
Gyde by Gerbing 12V Bluetooth Thermogauge
The Gyde by Gerbing Bluetooth Thermogauge adapter takes the Gerbing Microwire technology a step further by adding wireless heat control. Gyde has developed the wireless Thermogauge adapter in conjunction with a user friendly app for your iOS or Android device. Now you can pair multiple 12 volt garments and seamlessly manage your heat at any time and any place right on your smart phone
Thermogauge Features:
Wireless control of the heat within each garment through four optimized heat settings
Once temperature is set, the Thermogauge will maintain that temperature throughout use (12V only)
Gyde offers the Thermogauge Bluetooth Module adapter as a separate accessory
Smartphone Application Features:
7V and 12V capabilities
Precise heat control in Farenheit with individual settings in 5 degree increments (12V only)
Constant battery status display
Notification when battery reaches 20% and heat level resets to low (7V only)
iOS and Android compatible
can be used with other brands of heated clothing Including Gerbing, Gerbings, Gyde, and many more
Note: To rest more easily pick up a Lighted on /off switch linked below as a back up in case you ever let cell battery die and want extra heat on the way home. I use it as a back up system!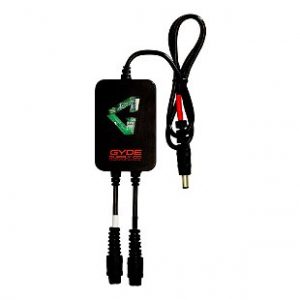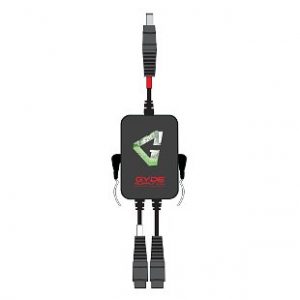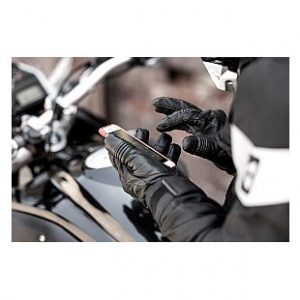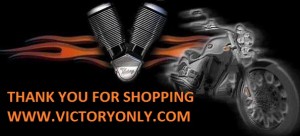 Victory Only Motorcycle carries the largest stock of performance mods, upgrades, custom equipment gear, apparel, OEM replacement and aftermarket parts and accessories for Victory Motorcycles with international worldwide shipping to Canada, UK, CZ, GB, Australia and anywhere a Vicory Motorcycle rider wants to do it yourself customizing of a show quality bike. If you are looking for Chrome or Black Contrast Cut billet aluminum accessories. Just shop Victory Only and Owens Cycle Works website for retail purchases or dealer wholesale orders for Victory's parts.
12V Thermogauge Bluetooth Adapter Gyde by Gerbing