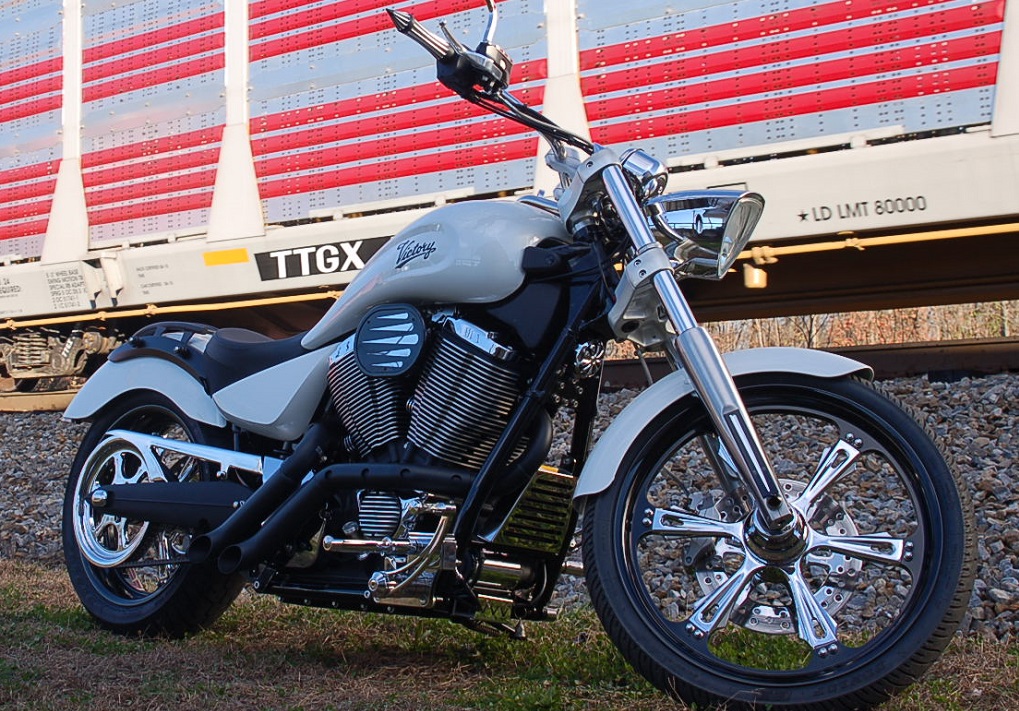 Welcome to www.victoryonly.com, an online motorcycle accessory store dedicated to Victory Only. We stock a huge selection of Victory Motorcycle Accessories. Our commitment is to provide high quality parts with fast shipping and low prices. We will ship to Canada, United Kingdom, Australia, Sweden and anywhere Victory Riders are found.
It is our goal here at www.victoryonly.com to ship high quality motorcycle accessories for less and provide the best customer service available. We will also match competitor pricing on identical items. If you need chrome, powder coated, ceramakoted or billet motorcycle accessories then you have found the right online store. We offer a wide selection of accessories for the Victory Vegas, Jackpot, Hammer, Kingpin, 8 Ball, Judge, Cross Roads, Cross Country, High Ball, Gunner, Vision and V92C.  We Manufacture custom parts & stock accessories from other manufacturers including: Conquest Customs, Parts Unlimited, Memphis Shades, Drag Specialties, Big Bike Parts,  Vance Hynes, Klock Works, Corbin, Gyde Heated Clothing, Hacker Pipes, Mustang, Saddlemen, Lynby, LLoydz Performance, S&S, RPW and more.
Victory Only is a shop who enjoys creating that accessory or part that sets your bike apart from all the other. We have a full paint booth and ceramic coating booth with ovens to cure our Viking Shield and air cleaner system in house to make your build come together.
Due to the overwhelming demand from our customers we now offer Indian Motorcycle Parts Please visit www.IndianOnlyMotorcycles.com
Shop Indian Parts & Accessories