Description
Leather Brake Clutch Cover Laces
Leather Lever Laces have been around forever, but they have found a way to improve them.
A thicker leather material gives these Leather Lever Laces a fresh look and firmer feel.
These 1 ¾'' x 4 ½'' leather grips have 12'' long laces that cover and hang from your levers.
They lace over the brake and clutch levers.
Sold as a pair.
LEATHER LEVER LACES, Fits Most Brake/Clutch Levers, 1 3/4″ x 4 1/2″ Wide, 12″ Long Laces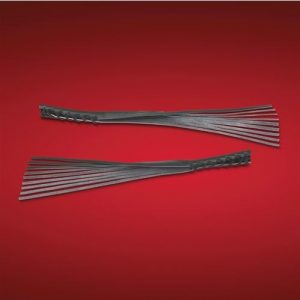 Leather Brake Clutch Cover Laces