Description
CUP HOLDER BEVERAGE MOUNT, Round Handlebar Mount 7/8″ to 1″ Bars 
The universal handlebar clamp easily mounts to 7/8'' or 1'' handlebars to secure the unique receiver latch on the handlebar, allowing any of the devices to easily snap into place.
This simple but effective design is what has made these products an affordable market top seller.
The Beverage Holder, part # 30-104, is made from durable chrome plated steel with Show Chrome Accessories® quality chrome finish for unequaled performance.
Its rubber lined interior helps secure thermoses, cups and most bottles in place.
The rubber gripped back and foam side tabs hold your equipment in place for easy use.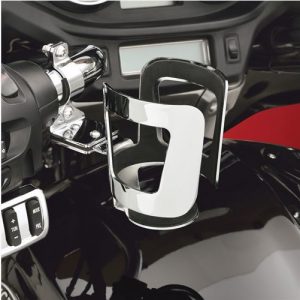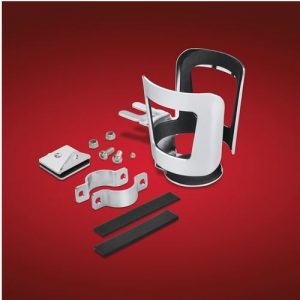 CUP HOLDER BEVERAGE MOUNT, Round Handlebar Mount 7/8″ to 1″ Bars