Description
Mirror Contrast Cut CNC Billet Convex
Wunderkind Motorcycle handlebar mirror available individually as left or right-hand side or of course as a pair.
The head of  the housing is made of CNC 3D milled aluminium and mirror glass itself is tinted and convex (reduces dazzlings).
The arm of the mirror is always black.
The mirror housing with contrast cut lines on the rear
5 adapters included
Integrated in the housing:
Exchangeable impact protector made of black plastic.
This item prevents the mirror housing against ugly scratches caused by bumping on the house or garage wall when parking the bike, for instance.
The 'arm' of the mirror is elbowed twice.
Thus, you have more movement freedom and super three-dimensional optics.
The adjustment of the mirror is made by a stable ball clamp made of high-grade steel.
Country of Manufacture:
Germany
Mirror 2Stripes, right, including adapter M10x1.25 left & right hand thread, M10 and M8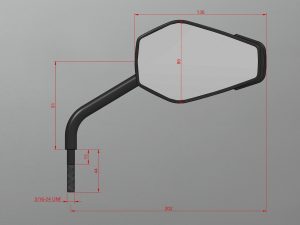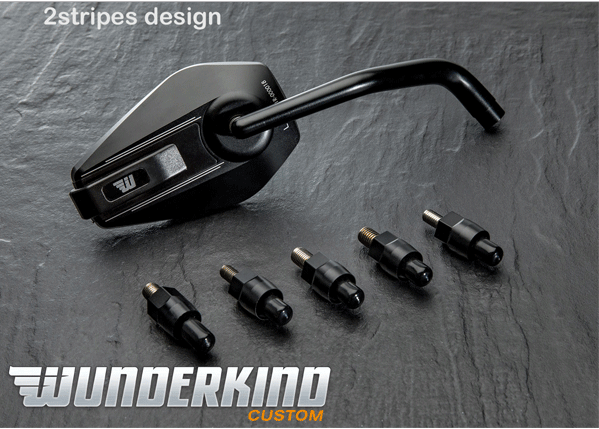 Mirror Contrast Cut CNC Billet Convex