Description
Gerbing Accessory Stuff Sack
Note: The Gerbings stuff sack for jacket liner, vest liner, or pants liner (large) has been discontinued and is no longer able to be ordered. GET ONE WHILE YOU CAN ! 3
ALL BLACK FRIDAY PRICES ARE FOR IN STOCK ITEMS ONCE INVENTORY IS GONE IT WILL NOT ALLOW IT TO BE ORDERED. INVENTORY WAS COUNTED BEFORE PRICING AND WEBSITE IS TRACKING SALES
Organize all your Gerbing heated gear with this handy stuff sack.black with Gerbing logo
Victory Only Motorcycle is your number one source for Gerbing Heated Clothing Line and Gear.
Accessory Stuff Sack.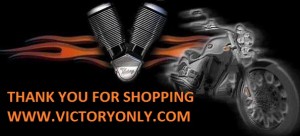 Gerbing Heated 12 Volt Motorcycle jackets. liners pants, vest, glove warranty:
When you purchase a Gerbing product within the United States, the heating elements (Microwire TM) are warrantied for life.
Electrical plugs, Connectors, and any solder joints, as well as all materials and craftsmanship are covered by a one year warranty
from date of purchase. Batteries and Chargers have a 90 day warranty from date of purchase. Normal wear and tear,
and or customer negligence is not covered under the Gerbing LLC warranty. All warranties are non-transferable and apply solely to the
original purchaser. Proof of purchase must be provided if any warranty claim is to be honored. Shipping costs for all warranty claims
are the responsibility of the customer. Gerbing products are designed to be powered and controlled by using only Gerbing accessories
and controllers. Using other manufacturers' accessories and controllers with your Gerbing product will void the warranty.
Please call (800) 646-5916 for a Return Authorization. Any products shipped into us without a Return Authorization might result in delays
or potential loss of that returned item.