Description
Newest and best lever option for all 2008 and newer Victory Motorcycles excluding Octane.
Adjustable Levers for Victory Motorcycle V-Twins.
Easy adjust lever to bar reach for individual riders.
Great solution for riders with smaller hands or carpal tunnel!
First set of contrast cut levers that are adjustable or choose blacked out and even chrome!
Machined from high quality aluminum.
Available in Black, and Chrome.
Sold in pairs for brake and clutch levers.
PSR Anthem Adjustable Levers For Victory Motorcycles
Each PSR Adjustable Lever is CNC-machined from high quality aluminum, giving them the strength you expect for your American Made Victory Motorcycle with features not found on most levers in the market.
PSR's unique approach to ergonomics allows you to adjust the reach of your levers without adjusting the free-play or slop.
The 6 click-stop wheel allows for a custom pull length and feel, perfect for the individual riders
Amazing style with comfortable feel on hands when braking or pulling in the clutch.
Fast easy install!
PATENT PENDING DESIGN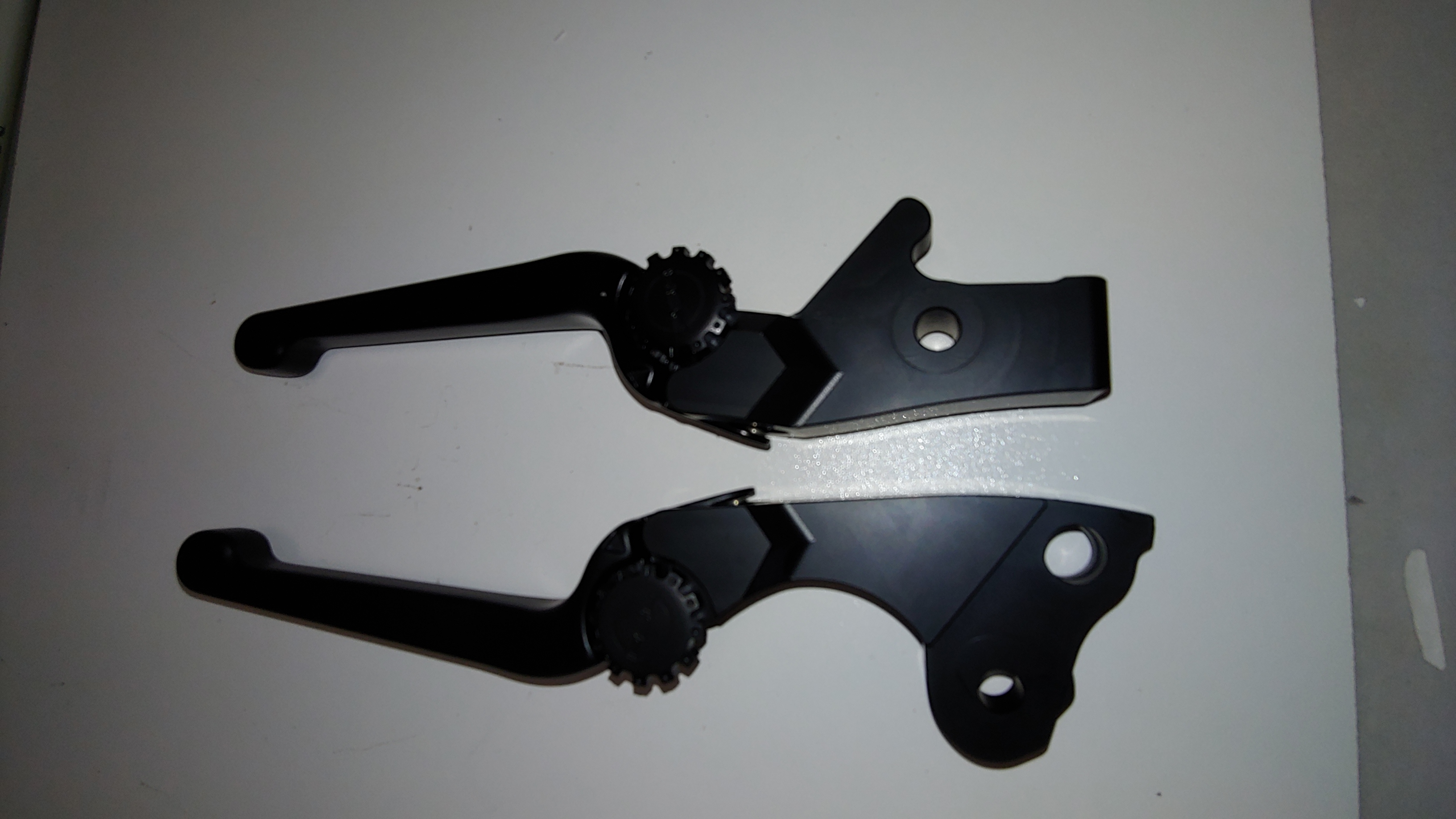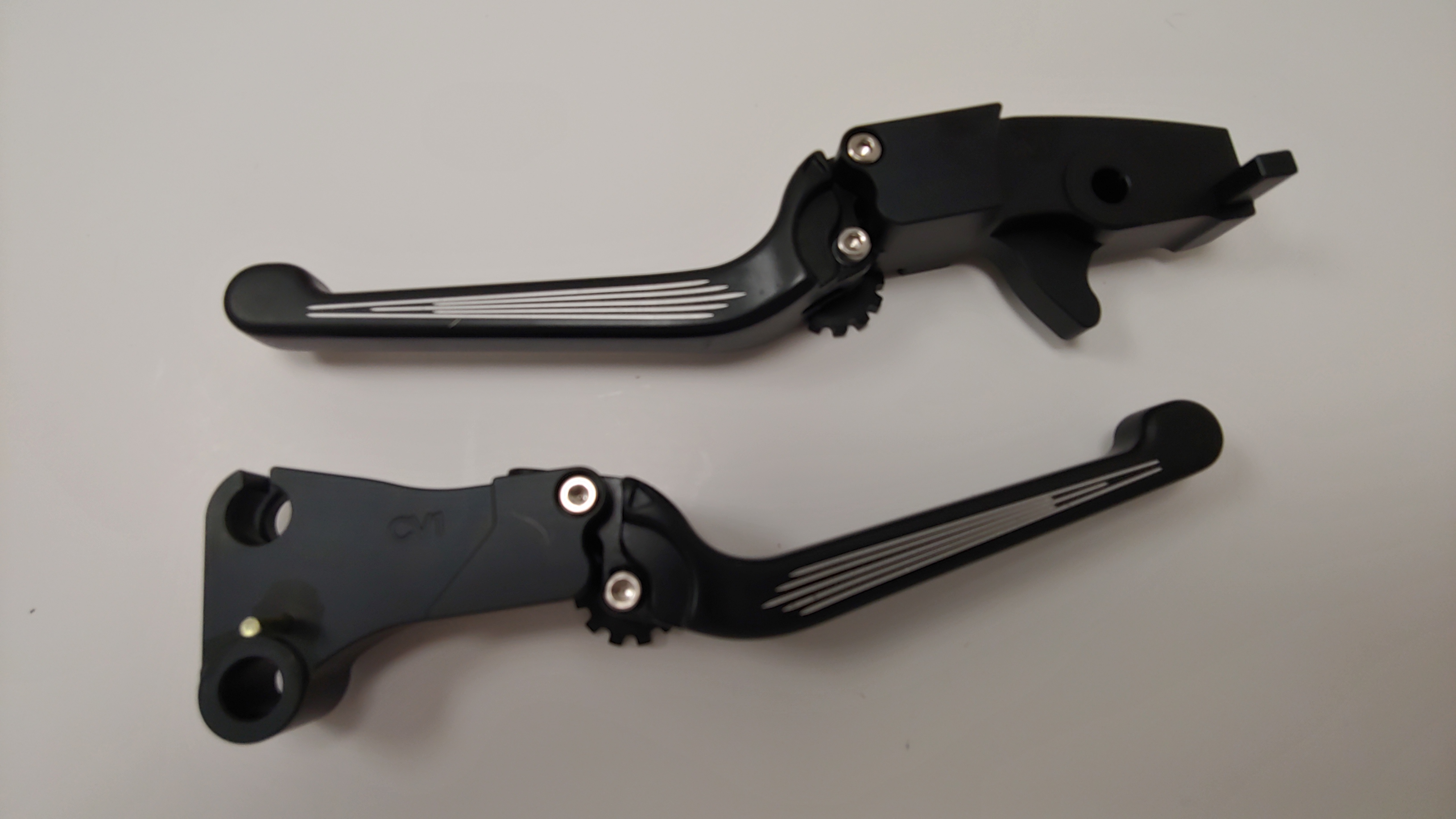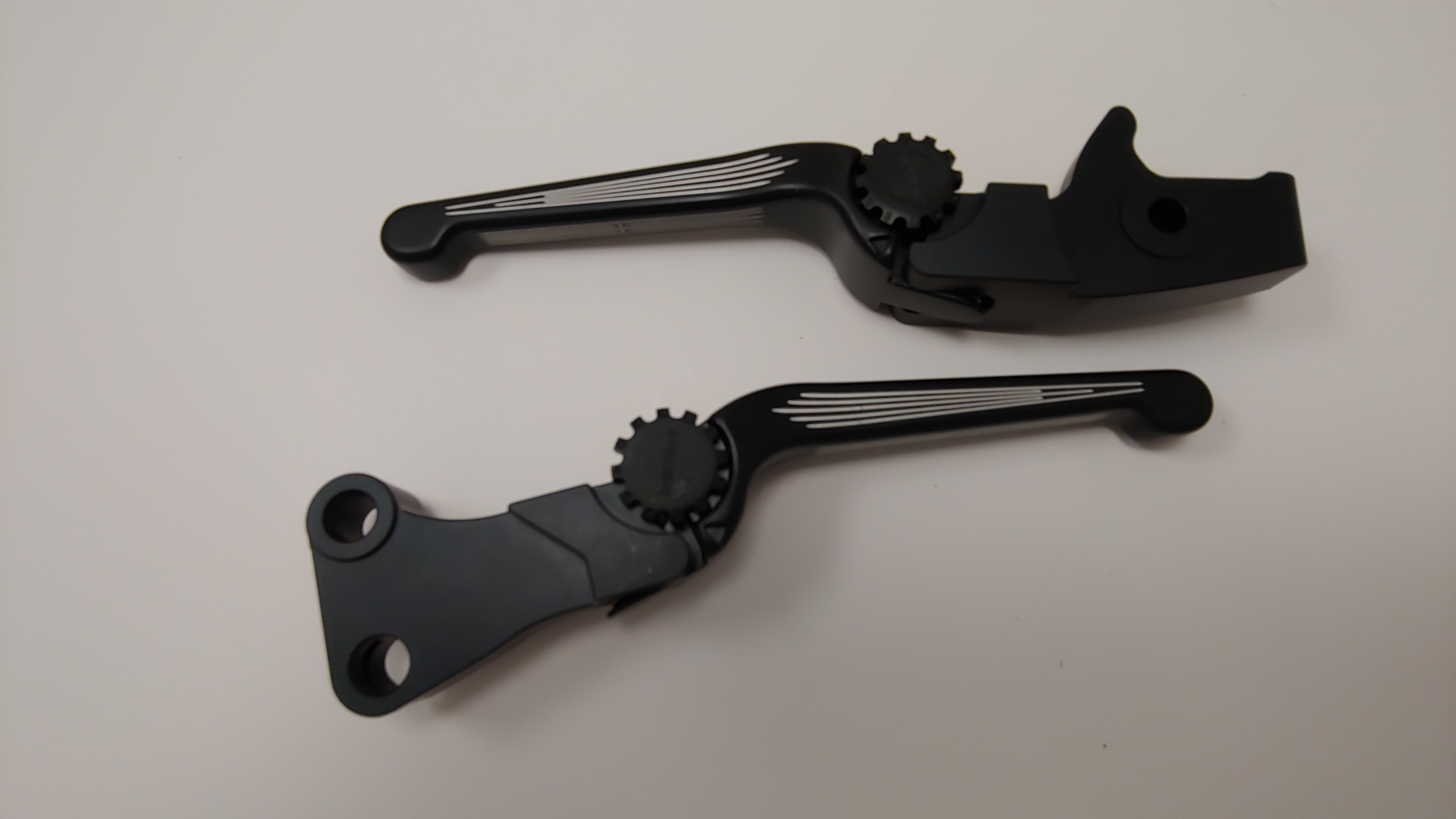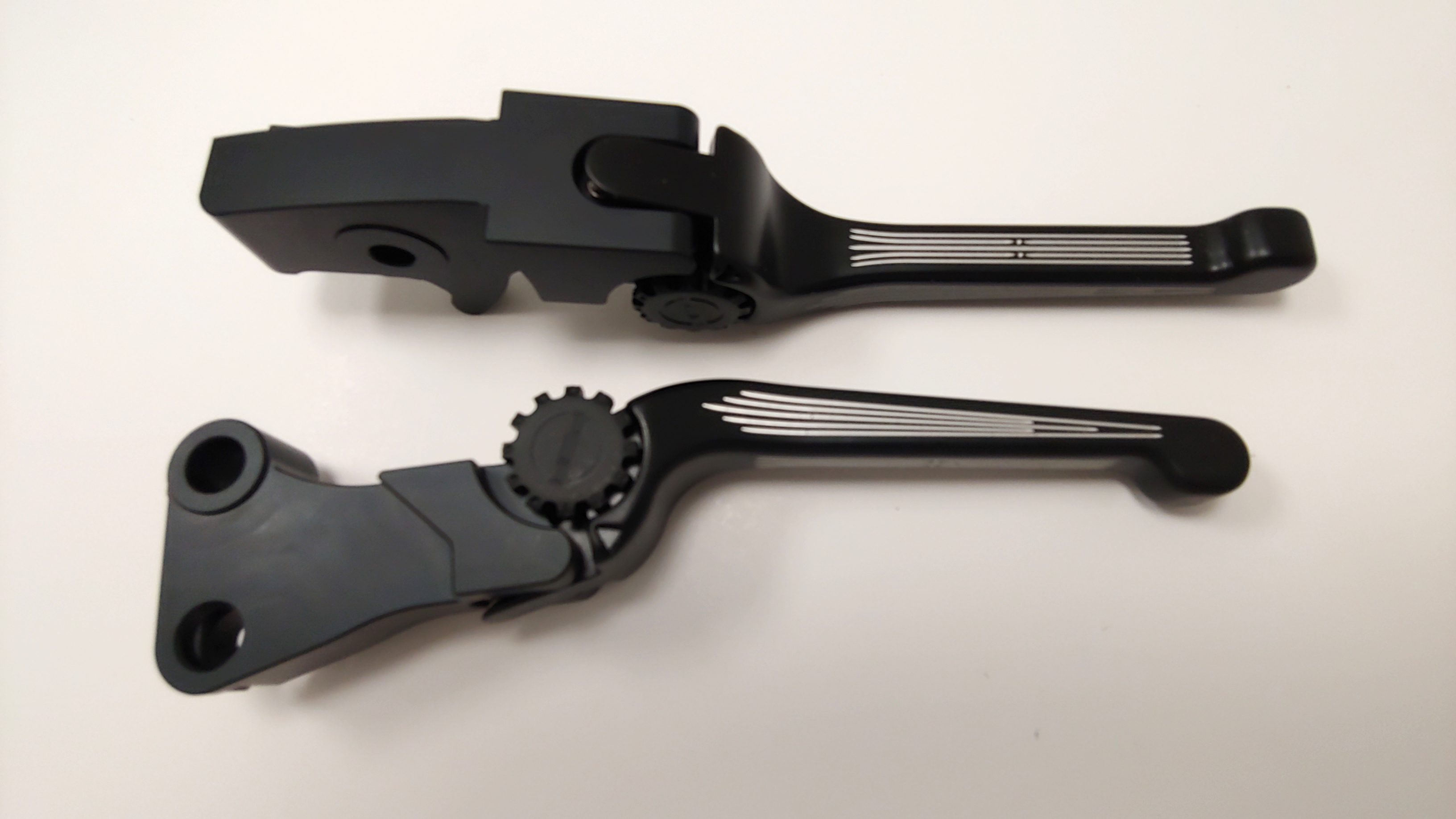 PSR Journey & Anthem adjustable levers for Victory motorcycles