Description
Victory Vision Front Brake Pads Semi Metallic Set of 4
Positioned between Organic and Sintered metal brake pads while offering second-to-none in their stopping abilities and wear characteristics, while still providing excellent reduction in noise and dust
Proudly made in the U.S.A.;
Both compounds of Drag Specialties brake pads are asbestos-, nickel- and lead-free
Pads are 8 mm thick.
This Semi Metallic pad is a great alternative to a normal Sintered pad which is not recommended for billet steel rotors as the pad material is too aggressive for those rotors. If you are using aftermarket billet steel rotors, it is recommended you use our Organic pads with Aramid high-performance fiber brake pads to avoid damage to them. This pad is the compromise!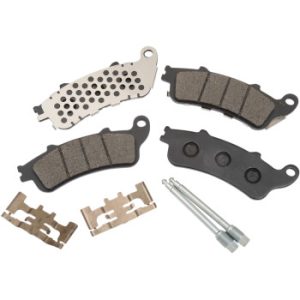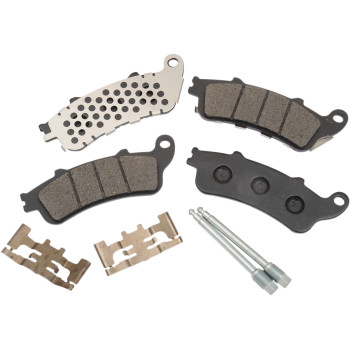 2016-2017
Indian
Springfield
–
–
2016-2017
Indian
Chief Dark Horse
–
–
2014-2017
Indian
Chief Classic
–
–
2014-2017
Indian
Chief Vintage
–
–
2014-2017
Indian
Chief
–
–
2010-2012
Victory
Vision Arlen Ness Signature Series
–
–
2010-2011
Victory
Vision 8-Ball
–
–
2008-2017
Victory
Vision Tour
–
–
2008-2017
Victory
Vision Street
Victory Vision Front Brake Pads Semi Metallic Set of 4