Description
Gerbing 12V Heated Sock Liners
Don't let the cold weather stop you in your tracks. With these premium 12V heated socks, you have endless, toasty riding ahead of you. The socks incorporate our patented Microwire™ technology that comes to operating temperature in seconds.
Features & Benefits:
Heats both top and bottom of your foot
Connects to your motorcycle's electrical power
Microwire heating elements deliver evenly distributed heat
Lifetime warranty on the heating elements
Moisture-wicking Fabric
Special long cut pulls over your calf to fit any boot or shoe
Hand-washable anti-bacterial-treated material
Gerbing 12V Socks Technical Specifications:
Battery Harness, Y-Harness & temperature controller required for stand-alone operation (sold separately)
Microwire™ heating throughout the sock
Material: Stretch Lycra
Max Heat: 135° F @ 13W Each
Power: 12V DC 1.14 Amp Each
Gerbing 12V Sock Power Options:
1) Plugged directly into our heated pant liners
2) Powered by Battery Harness, Y-Harness and Temperature Controller (sold separately)
Gerbing 12V Power System: Using our advanced interconnect system, Gerbing 12V garments plug right into your electrical system on your motorcycle, snowmobile, ATV, boat or airplane for an unlimited source of power and keeps you warm at any temperature, any speed.
About Gerbing Microwire: The patented Gerbing Microwire system is the most durable and efficient heating platform ever developed. Products incorporating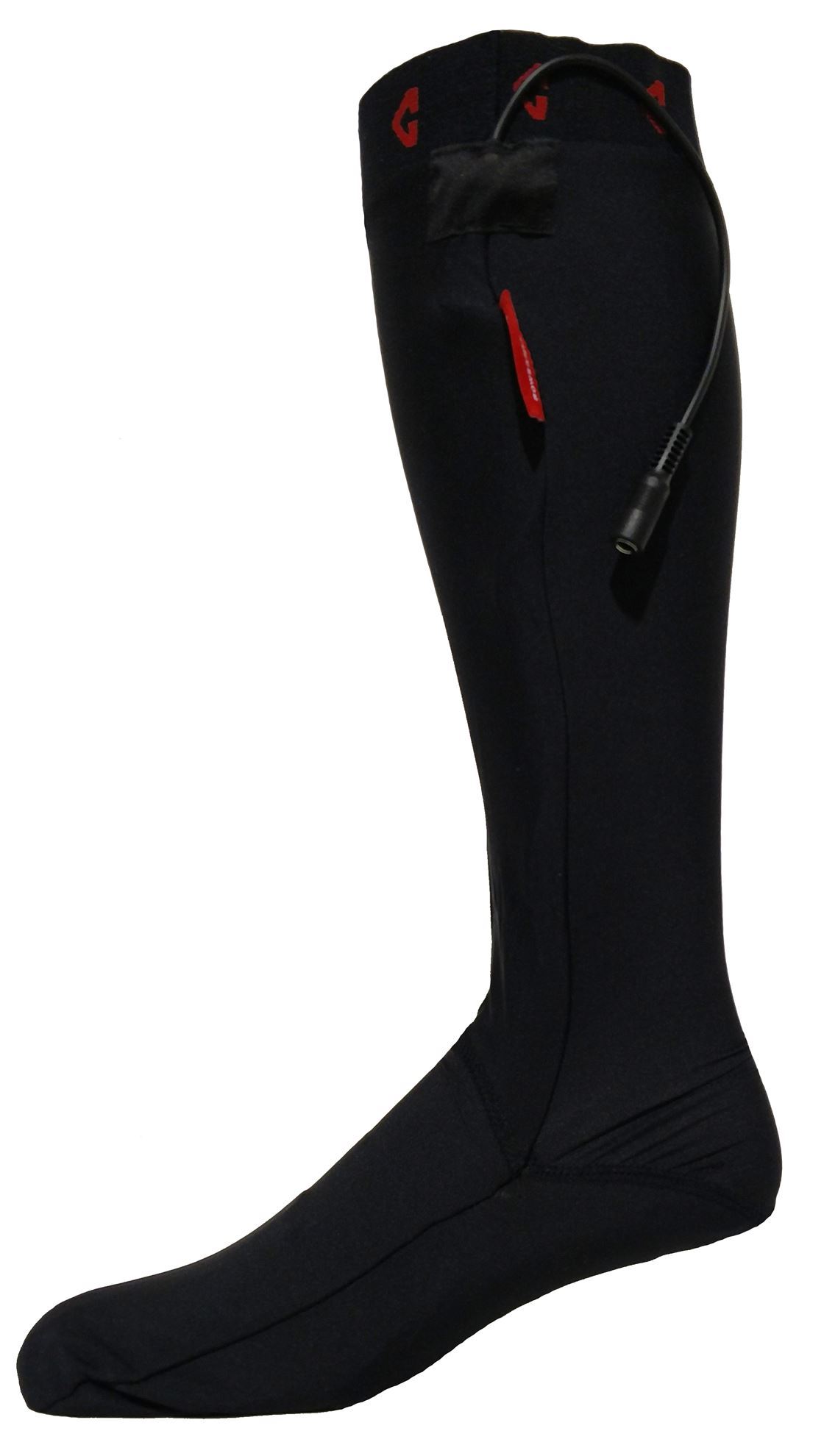 Gerbing 12V Heated Sock Liners