Description
Victory Motorcycle Oil Change Kit OEM 100 106 Motors
Complete kit to change your bike's oil.
Victory Motorcycle engineering approved.
Kit contains 4 quarts and 1 pint of 20W40 Semi-Synthetic motor oil, 1 oil filter (PN 2540086) and 2 washers.
Oil Change kit ships separate from other products.
We do not accept returns on this item.
Consumer Warning- In order for work to be performed safely and correctly many parts replacement procedures and repair procedures must be done by trained Victory service technicians in a properly equipped shop. You must read the service manual and be familiar with the service procedures before starting the work. Certain procedures require the use of special tools that are not available to the general public and your dealer will have to perform these procedures for you as necessary. If you have any doubt as to your ability to perform any of the procedures outlined in this service manual, contact an authorized Victory dealer for service. Procedures indicated to be performed by dealers only could void your warranty if performed incorrectly. The failure to follow correct procedures and use correct tools could result in serious injury or death.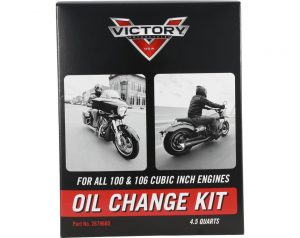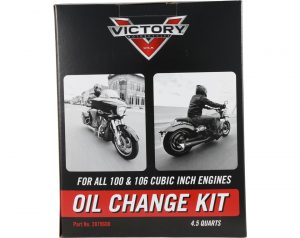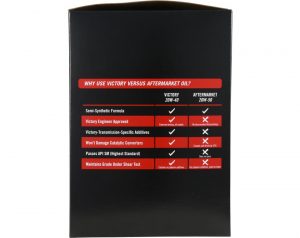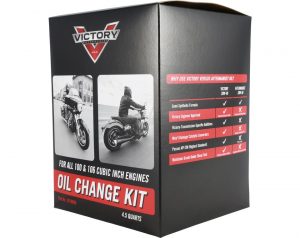 Victory Motorcycle Oil Change Kit OEM 100 106 Motors