Description
Victoryonly Oil Change Kit V92 Motors
We have put together an oil change kit due to customer requests.
The kit is exactly what we use in our personal bikes and is highly recommended.
Klotz oil, HiFlo oil filter and the proper crush washer needed to change your oil at home.
No need to head to the dealer anymore.
The Victoryonly.com oil change kit includes the following:
92 in oil kit contains the following:  Will work for all 92 cubic inch motors
6- Quarts of Klotz Premium Synthetic Oil 20W40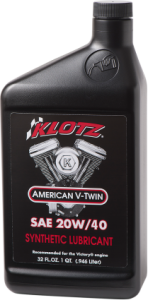 Recommended for Victory® and Indian® engines
Certified warranty compliant: API-SL-SM service
Custom formulated for V-Twin air-cooled engines
Reduces engine temperature and detonation
High-temperature film strength improves anti-wear protection
SAE grade 20W40
1 quart bottle
Made in the U.S.A.
Klotz is certified by Victory and Indian for warranty coverage
For over 58 years, Klotz has consistently met the needs of racers, performance enthusiasts, and traditional end-users who won't settle for anything less than the best available lubrication products on the market today.
Developing products specifically for the motorsports and high-performance industries is our niche. In fact, Klotz sets the standard for synthetic lubricants across the board in these markets. Mastering the science of synthetic lubrication is our first and highest priority. Klotz engineers utilize leading edge materials and components, develop original techniques, and employ the most precise integration processes available.
Racers and performance enthusiasts around the world rely on Klotz to get them to the checkered flag. We pride ourselves on adapting to the constantly evolving needs of the Motorsports industry.
1-Hiflo oil filter  HF198
•The original Hiflo filtro factory was founded in 1955 and has been manufacturing filters for               the OEM motor industry since 1963
•With the experience of more than five decades, constant research and development and                      featuring a completely modern production facility High flow filter offers some of the best                  quality filters in the world
•TUV approved and production monitored to ensure OEM or better quality
•Constructed using the best materials available
•One of the broadest ranges of aftermarket coverage
1- Drain Plug Washer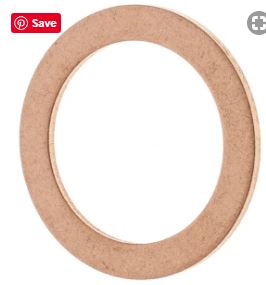 Victoryonly Oil Change Kit V92 Motors