Description
Fuel Pump Victory 2003 – 2008 Vegas Hammer Jackpot Kingpin TC
The WAL-PPN2 (HFP-PPN2) is a direct replacement intank fuel pump for EFI Polaris/ Victory motorcycle applications.
This is a direct fit pump, which requires no wiring modifications.
Genuine Walbro / Victory pump, made in USA.
Replaces Victory part numbers 2520700, 2520733, 2520284, 2520394, 2520344, 2520212
Whether your failed fuel pump has recently left you stranded or you're not getting the same power you used to, replacing your fuel pump can get you back on the road. Going to the dealership can cost you upwards of $600 to replace the entire fuel pump assembly. Instead, buy one of our direct-fit OEM replacement fuel pumps.
Our fuel pumps come with the correct model-specific strainer and installation components.
All HFP pumps and components are backed by a 1 year free replacement warranty and are designed to meet or exceed OEM specifications.
Our pumps feature upgrades that improve on the OEM design, they are specifically made for quiet operation and are compatible with modern ethanol-infused pump gasoline.
Victory Hammer, Hammer S, Hammer 8 Ball 2005-2008
Victory Jackpot, Jackpot Ness 2006-2008
Victory Kingpin, Kingpin Tour, Kingpin 8, Ball Kingpin Low 2003-2006
Victory Kingpin, Kingpin Tour, Kingpin 8, Ball Kingpin Low 2006-2008
Victory V92 TC 2002-2006
Victory Vegas, Vegas 8 Ball, Vegas Low, Vegas Ness 2003-2008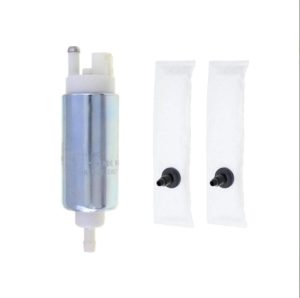 Fuel Pump Victory 2003 – 2008 Vegas Hammer Jackpot Kingpin TC